Security Center

Document Links

Customer Security Responsibilities
Safeguard Passwords
Keep your user passwords safe by following these tips:
Use a strong password that is difficult for others to guess and avoid birthdays, names, and pet's names. Be creative: think of a special phrase and use the first letter of each word as your password. Substitute numbers for some words or letters. For example, "I want to see the Pacific Ocean" could become 1W2CtPo

Use more symbols and numbers in passwords. The reality is that longer, more complex logins are harder to breach.

Never write down your password or share it with others.

Never provide your Commissionly account login or password, credit card number, or other personal information via email or to unknown parties.
Note: Commissionly will never ask you for your password.

Avoid Phishing Emails
Don't open files, click on links, or download programs sent by strangers. Opening a file from someone you don't know could expose your system to a computer virus or spyware that captures your passwords or other information you type.

Read Privacy Policies
Yes, they can be long and complex, but they tell you how the site maintains accuracy, access, security, and control of the personal information it collects; how it uses the information, and whether it provides information to third parties.

Exercise caution using public computers (coffee shops, library, airport, hotel): Public web browsers can cache personal data and store login details. Always log off of web sites and clear the browser cache to protect your personal information, passwords, and accounts.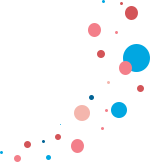 SECURITY ASSURANCE
Key Security Features
Data Encryption

Files are encrypted in transit (only strong cipher suites) and at rest (AES-256).

Network Security

Redundant firewalls, network IPS, layer 7 IPS, DOS prevention, and penetration tests.

Access Controls

Access rights, permissions, and ethical walls based on users and groups.

ISO 27001:2013

Botdoc is ISO27001:2013 certified through Digital Ocean. This is the highest level of global information security assurance available today, and provides customers assurance that Commissionly meets stringent international standards on security.

PCI DSS

Commissionly maintains compliance with the current version of the PCI Data Security Standard (DSS) to ensure safe and secure handling of credit card holder information. As overseen by the Payment Card Industry Security Standards Council (PCI SSC), Commissionly places stringent controls around cardholder data as both a service provider and merchant.

HIPAA Compliant

Full compliance with the Health Insurance Portability and Accountability Act of 1996 for privacy, security, and breach notification rules for data storage.

GDPR Compliant

Compliant with processing and holding the personal data of subjects residing in the EU.