Insurance Commission Tracker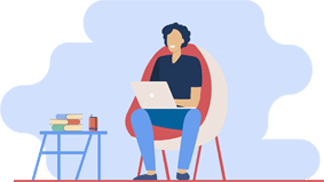 RECOVER PROFIT FROM MISSING COMMISSIONS FOR MEDICARE POLICIES AND ALL OTHER LINES OF INSURANCE
What are you losing in missing or incorrect commissions?
$480,000
Book of Business
Payments Industry Commission Plans

PAYMENTS MISSING

BOOK OF BUSINESS

PROFIT LOST

Solving Sales Commission Software Challenges for your Industry
UPLOAD POLICIES FROM YOUR CARRIERS

Connect to your carriers systems or bulk upload all your policy details via CSV with custom carrier templates.

All your current policies will be loaded into the system. If using CSV we will build custom templates for each carrier so you can bulk upload new policies or you can add them as they are sold.

Commission Schedule Templates

Each policy can be matched to a commission schedule to monitor for missing or incorrect residual payments. The built in formula engine allows unlimited customisation of discrepancy criteria.

CARRIER REPORT TEMPLATES

Our carrier statement import system matches the headings in your carrier reports to swiftly import commission payments.

Multiple carrier reports will be converted into standard formats so that you can extract useful reports from the data.

NO MORE SPREADSHEET JUGGLING

One Click Discrepancy Reports

The system will identify any commission payments that do not match the schedule or amount you expect to receive.

You can export your discrepancies with all the carrier information attached ready to send to your carrier for correction and payment.

AUTOMATE AGENT COMMISSION SPLITS

If you have agents that you split your commissions with, the system will produce payment reports for you.

Online Agent Commission Portal

You have the option to allow your agents to log into the system and see their earnings.
Pricing
$1,299 Per Month
Includes full access to the platform

OPTIONS
Unlimited Agents
Track and recover unpaid commission
Incl. Overrides, bonuses and uplines
Per Policy Per Month Pricing
Optional $999.00 Managed Setup