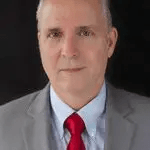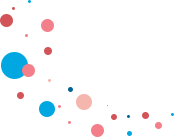 With Commissionly my client has been able to reduce time spend processing commission from 80% to 10% and the time they now spend isn't on data entry but on useful analysis that is driving their business forward.
---
Jud Whidden / , Jud Whidden Consulting Inc.

Jud Whidden Consulting Inc.
Case Study

As a finance and accounting consultant, I support my clients across many different aspects of their business. Commission payments have always been a challenge and within the medical sector they are particularly complicated.
My client Black Diamond Medical was using an Excel spreadsheet which enabled them to calculate commissions but only by inputting every single commission manually. With 0% automation, it was nearly a full- time job for one person and we needed to find a solution.
I am a QuickBooks and Xero Expert and wanted to find a cloud-based solution that integrated with QuickBooks seamlessly. I assumed we would not be able to find a perfect solution but Commissionly's base engine is built to deal with complex commissions and is so flexible that we were able to rename fields to customise everything that we needed. Looking across the market, Commissionly was the only software that can do this. It absolutely fills a hole in the cloud-based commission market.
Before Commissionly Black Diamond Medical had a full-time member of the finance team spending 80-90% of their time entering commission data. Now that same person spends just 10-20% of their time processing commission payments and the time that they do spend is focused on useful analysis. In under six months Commissionly has helped to transform the business.
It isn't just the finance team who have benefited. Commissionly enables you to invite sales reps to engage with their own personal dashboard to track their performance. Previously, sales reps provided hand-written data sheets which finance then had to enter – it was cumbersome and error prone. Two steps have been eliminated with Commissionly and accuracy is near 100% all the time.
Commissionly has had a significant, positive impact on my client's business and has also opened up a new business stream for me. Partnering with Commmissionly means I can offer commission consultancy that I was previously unable to do in an efficient and effective way. The pricing of the product is great because it is scaled to the size of the business and Commissionly saves my clients money because it saves them time and eliminates costly errors.