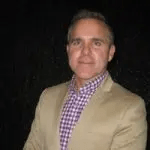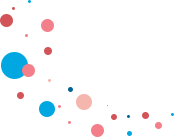 Commissionly has reduced the time we spend processing commission payments by 70% and eliminated errors completely.
Fast. Simple. Stress free.
---
Ryan Smith / President, Consulting and Investments, Inc

365 Payments Inc.
Case Study

365 Payments offers credit card purchasing and merchant services to large e-commerce merchants. We use different banks for different verticles – from travel to debt collection. Our commission structure itself is flat so quite straightforward but with referral partners and agents it can get complicated. Different agents might have different splits and we have to deal with agent to agent splits as well. In total, at any time, we have 12-24 agents working on our behalf.
Until recently, the processing of all of these different commission payments was manual. Individual spreadsheets fed into a master spreadsheet which were then cut and pasted back into individual reports. The process was tedious and there was a lot of room for errors.
With our bookkeeper working nearly full time processing commission payments, I've been on the look-out for an effective solution. Commissions can be a complicated part of our business and are crucial to its success. Through business growth, our commission payments finally became unmanageable and at this tipping point we found Commissionly.
After our demo it was clear that Commissionly was exactly what we needed. It integrated seamlessly with our system and offered a lot of options. It took just two weeks to customize the software to meet our needs and to launch the system internally. The follow up and customer service has been terrific – Commissionly are very much on hand with incredibly fast and helpful support and they also have fantastic, really informative 'how-to' videos.
I couldn't be happier with the product or service. Our bookkeeper doesn't need to get involved processing commissions at all now. The system is so intelligent and so simple, that we are able to process commissions ourselves in no time at all.
Patrick and his team have made it happen and our business is better for it.